The company cites $700 million in outstanding debts on 16 prime Vancouver properties, most of which are potential development sites.
Article content
Coromandel Properties burst onto the Vancouver real estate scene about a decade ago with a splashy site purchase and land assemblies on the city's west side. The company had a vision for getting these rezoned for mixed use and condo developments, while promoting itself as focused on long-term relationships built on trust.
Article content
Helmed by a sole director, Coromandel appeared eager to be known in the community. It built its brand by backing a popular festival and appeared alongside big corporate names and philanthropists as a top-tier sponsor of the Vancouver Art Gallery. In 2019, it brought on five-time Vancouver city councillor and former mayoral candidate Raymond Louie as its chief operating officer.
Article content
But now, Coromandel finds itself under scrutiny and the talk of the town. Its recent petition to B.C. Supreme Court seeking creditor protection reveals a pattern of high levels of leverage and repeated borrowing to hold onto properties while failing to develop them quickly enough.
The company has declared it is in financial trouble with $700 million in outstanding debts on 16 prime Vancouver properties, most of which are potential development sites. It is seeking relief under the Companies' Creditors Arrangement Act, seeking time for the company to be restructured.
Article content
Coromandel's creditor protection application was delayed in a B.C. Supreme Court hearing on Thursday, around the same time hundreds of real estate industry professionals were gathered three blocks away in a hotel ballroom to hear Vancouver Mayor Ken Sim speak at an event hosted by the Urban Development Institute (UDI).
It's a fall from grace for a company that grew relatively quickly to amass a portfolio of 16 prime Vancouver properties. Coromandel's petition pegs the combined appraised value of those sites, based on their existing use or Coromandel's plans for them, at more than $1 billion.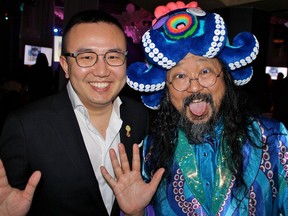 Coromandel Properties began as CM Bay Properties. In 2014, the company paid $15.8 million for a former gas station site near Oakridge Centre that was notable for a proposal to build a mixed-use condo and retail complex in what media reports at the time described as a record-setting per buildable-square-foot price.
Article content
The company spent another $15 million picking up single-family home lots east of that site, as well as marketing a condo development on West Broadway and another one in Fairview Slopes.
In 2015, it moved into offices on the 18th floor of a building on West Georgia Street in downtown Vancouver and announced it would be known as Coromandel Properties, putting forth Jerry Zhong, also known as Zhen Yu Zhong, as its principal.
The company now leases 12,000 square feet of space in the Georgia Street office tower for $19,892 a month, according to a list of assets and liabilities included in the court petition.
In the following years, Coromandel continued to add to its portfolio. The petition outlines the company's vision for several of these sites, including tall towers combining hotels, offices, condos and apartments. But figures in the development industry say the company has, to date, completed a limited number of relatively modest projects.
Article content
Earlier this month, Coromandel's website listed nine "future development" projects, four in various stages of development, and only two completed projects.
"I would call them a small developer with unusually large land holdings. They're a small developer, both in terms of their past track record and overall amount of property under development," said Jon Stovell, who has been in the Metro Vancouver real estate development industry for more than 25 years and is chair of the UDI and president of Reliance Properties.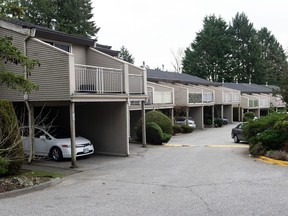 "It's fair to say it's a significant event. Everybody is keeping an eye on to see how it sorts itself out. It's primarily a function of a very, very, very rapid increase in interest rates … and not surprising that some developer, maybe, is caught on the wrong side of that, just the way that their capital is structured," said Stovell.
Article content
"It's not that often that you see this kind of thing in Vancouver, it's generally a very well capitalized industry. Of course, like any industry —  airlines or mining, it doesn't matter what it is — there's companies that are capitalized well, and other companies that run leaner and are managed with a higher degree of risk. There's no industry where you don't have a company here and there getting into difficulty," said Stovell.
Ronn Rapp, CEO of the Homebuilders Association Vancouver, put it this way: "Everyone has to start somewhere, but the order of magnitude in this case is unusual."
Typically, developers want to sequence their projects "to drive a more evenly balanced cash flow position," Rapp said, with some projects in early stages while others are under construction and others are completed and driving revenue.
Article content
"When the vast majority are in approval process, the cash only flows out — fees, consultants, land acquisition, carrying costs, and overheads with little or no money coming in — it requires deep pockets and bandwidth to sustain delays and market/interest volatility," Rapp wrote in an email. "The circumstances here are exaggerated by the number and scope of the properties involved."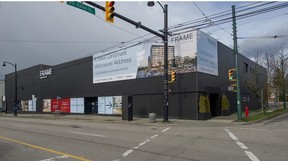 In July 2015, Zhong explained in a news release that his company's new name, Coromandel,  was "derived from the valuable screens that were created in China and shipped all over the world via the Coromandel Coast of southern India. We chose (the name) to honour the heritage of our company's principals who travelled from China to make Canada their home."
Article content
By 2016, the trend of massive amounts of capital flowing from mainland China to real estate markets around the world was underway. Large developers, equity investors and insurance firms from mainland China were making big purchases in the U.S. and across Europe. In early 2016, Beijing-based Anbang Insurance paid $1 billion to buy a set of four office towers in downtown Vancouver.
But there were also much smaller companies, backed by a mix of money from B.C., other Canadian provinces and overseas that were jumping into the market to assemble residential land and buy commercial sites in various part of Metro Vancouver.
Coromandel was one of several of these. Some local developers were critical of the way these newer companies seemed to be buying prime lots at top dollar with no pressing plans to develop them. Academics and observers said it wasn't the first time inflated real estate prices were being blamed on investors and immigrants from Asia, pointing back to the 1980s and 1990s-era exodus of people and money from Hong Kong to Vancouver.
Article content
While new development firms emerged in Vancouver's hot real estate market over the past decade, some of their principals and executives spoke to media to introduce themselves, but Coromandel's Zhong declined.
Instead, the company threw its support behind popular events like the Vancouver Cherry Blossom Festival and charitable causes such as the Vancouver Sun's Adopt-A-School program. At the Vancouver Art Gallery, it joined some of the city's high profile entrepreneurs, such as Artizia founder Brian Hill, as well as big corporate names, such as BMO and TD, in being a lead sponsor and backer of major exhibits, including Claude Monet's Secret Garden and Takashi Murakami's The Octopus Eats Its Own Leg.
In one of the few public photos of Zhong, he is pictured at the opening of the Murakami exhibit standing with a big cheerful smile next to the Japanese pop artist.
Article content
But last week, the cherry blossom festival's executive director Michael Dove got a call from Coromandel saying it wouldn't be able to continue with its sponsorship. Dove said it was a "pretty big shock because they're really the cornerstone" of the festival's sponsorship and budget, which puts the April 1-23 festival in jeopardy.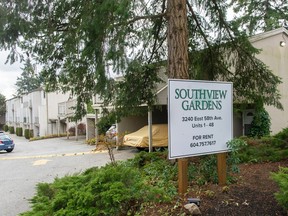 Like many other more established developers, Coromandel and Zhong also threw money into political contributions. Elections B.C. records show that in 2017 alone, Coromandel donated $20,000 to the B.C. NDP and $35,000 to Vision Vancouver. Ahead of the 2018 election, Zhong also donated to Vision and independent candidate Kennedy Stewart.
Zhong attended events and parties, but kept a low-profile in the media.
Article content
By contrast, Louie was already a well-known public figure when Coromandel raised its profile by bringing him on as an executive in 2019.
Stovell said he does not personally know Zhong, but knows Louie from his time on city council, saying "he was a great councillor and did a lot for the city."
Louie grew up in East Vancouver and his career took him from bundling Vancouver Sun and Province newspapers in the viewless basement of the old Pacific Press building, where he was a union rep, to a key player in Vancouver's city council chamber, to Coromandel's board rooms.
Louie was first elected to Vancouver council in 2002 representing COPE, as the left-leaning, union-backed party swept to power. He was part of the split from COPE which produced the more centrist Vision Vancouver, the party with which he was re-elected to council in 2005, 2008, 2011 and 2014.
Article content
During Vision's 10-year majority on council, Louie served as Metro Vancouver's vice-chair and Federation of Canadian Municipalities president. He announced in 2018 that he would not seek re-election, and began working for Coromandel the following year.
Coromandel didn't make Louie and Zhong available for an interview, and declined to answer questions by email.
John Nicola, CEO of Nicola Wealth, said his company bought Coromandel out of a joint venture earlier this year to build two apartment towers on a site near Oakridge.
"They, at the time, needed a liquidity event," Nicola said. "They had obviously, in hindsight, pressure from these other projects, and we were committed to going ahead, so therefore we said: 'OK fine, we are going to continue on our own.'"
Article content
Nicola recalled that at that time, he and his colleagues thought: "'Well, maybe they stretched themselves too thin' … And that would certainly appear to be the case."
— With research from Carolyn Soltau
Vancouver developer Coromandel Properties appears to be pushing back on media reports about debts

Coromandel Properties lenders line up in opposition to creditor protection filing

Industry watching as financially troubled Vancouver developer seeks creditor protection

Major Vancouver developer seeks creditor protection over $700-million debt
---
Support our journalism: Our in-depth journalism is possible thanks to the support of our subscribers. For just $3.50 per week, you can get unlimited, ad-lite access to The Vancouver Sun, The Province, National Post and 13 other Canadian news sites. Support us by subscribing today: The Vancouver Sun | The Province.