Article content
The new buildings and many construction sites are hints of the robust economic activity in the region, but the 2022 CBRE industrial/commercial sales statistics released this week confirmed it was a record year for Windsor.
Article content
The annual sales total of $727 million bested 2021's numbers by $286 million while the number of deals increased by 22 per cent to a new high of 112.
Article content
"I was pleasantly surprised the second half of 2022 actually led to a larger number of transactions and dollar figures than the first half of the year," said CBRE senior vice president Brook Handysides.
"It just goes to show the robust investor confidence in the Windsor market."
Handysides said further evidence of that confidence is the Windsor market is dominated by private capital investment. Private investment is more concerned about risk factors than the public sector, but Windsor's bright outlook has lessened those concerns.
"The market confidence that's there now, we haven't seen before," Handysides said.
Article content
"The growth of the industrial sector from 2020 is 157 per cent followed by (vacant) land deals at 41.6 per cent."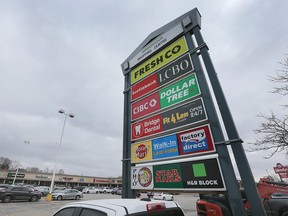 In comparison, Windsor saw 38 deals worth $117 million in 2017, 52 deals valued at $309 million in 2020 and 87 deals for $441 million in 2021.
While the NextStar Energy battery plant was recently honoured as the biggest impact business deal in Canada for 2022, it wasn't even the largest land transaction in the Windsor region last year.
It came second to the $40 million paid for the Ambassador Plaza on Huron Church Road at Tecumseh Road West. The battery plant land purchase was for $33.5 million.
The other top four deals last year were $27 million for the former CS Wind plant and $24.3 million for an apartment building at 8717 Riverside Dr. E.
Article content
CBRE Windsor associate vice president Brad Collins said the growth seen across the retail, industrial and residential classes is an illustration of how buoyant all sectors of the local market were in 2022.
"It wasn't who were the winners and losers; it was a matter of how big a winner each asset class was," Collins said.
"The industrial and land sectors for multi-residential were the classes that led the way."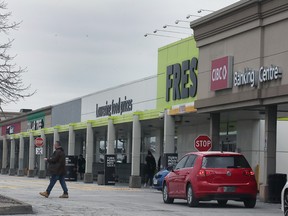 Collins added there were a few large purchases of property made that are intended for single-family and multi-residential use. Several of those sales occurred along the County Road 42 corridor near Banwell Road.
"Some of those purchases along County Road 42 are strategic long-term hold purchases," Collins said. "It shows confidence in the long-term trajectory of this area."
Article content
However, Collins said the expectation is the first half of 2023 will be soft for the volume of sales.
"We're expecting a choppy 2023 because of the interest rate uncertainty," Collins said. "It's not as easy to make sales today as it was last year."
Handysides said the area is enjoying a healthy mix of investors.
Local industrial real estate prices reach record levels

Commercial/industrial real estate market on record pace in 2022
Ontario remains the primary source of investment, particularly the Greater Toronto Area, but there's also significant local investment and some overseas interest.
The most volatile market segment locally remains office space as companies wrestle with their return-to-work policies.
"There's a real difference between downtown and suburban office space," Handysides said.
"Downtown continues to have significantly larger vacancies. That remains the major weakness in this market."
Currently the vacancy rate downtown is 43 per cent while the suburban rate is 10.7 per cent.
[email protected]
Twitter.com/winstarwaddell