Make space in your living room for Drew Barrymore's furniture collection featuring stylish, ultra-chic, modern pieces at affordable Walmart price tags.
From acting to having her own talk show to launching a beauty line to now expanding her home brand with furniture pieces sold exclusively at Walmart, It seems like there's nothing Drew Barrymore can't do.
It's not just that she's got a furniture range, but she has a really good one. She first burst into the interior scene in 2019 with a collection teeming with beautiful colors, textures and a mixture of timeless and on-trend pieces. The collection offered stylish products at an affordable price, and her pieces were an instant success. Later she launched a fun and colorful furniture line for children, Flower Kids. And in 2021, she started her first kitchen appliance line, Beautiful Kitchenware.
Fast forward two years, and she shows no signs of stopping. She's recently expanded her Beautiful collection from the kitchen to the living room with a highly favored boucle accent chair.
So what makes Drew Barrymore's furniture so different? Quite simply, it offers great design at an affordable price point. We all know quality furniture pieces can be expensive, but Barrymore shows us you can still fill your space with gorgeous, high-quality pieces with an affordable price tag – look no further than the brand's iconic bouclé Drew chair, which retails at under $300. Walmart might not spring to mind when you're thinking about the best places to buy furniture online, but Barrymore is changing that. 
We know you're ready to shop, so to make things easier, we've listed some lovely pieces that check off almost every interior design trend in 2023. And while a lot of items are sold out at Walmart, we were able to find a few popular items at Hayneedle. 
Our favorite pieces from Drew Barrymore's furniture collection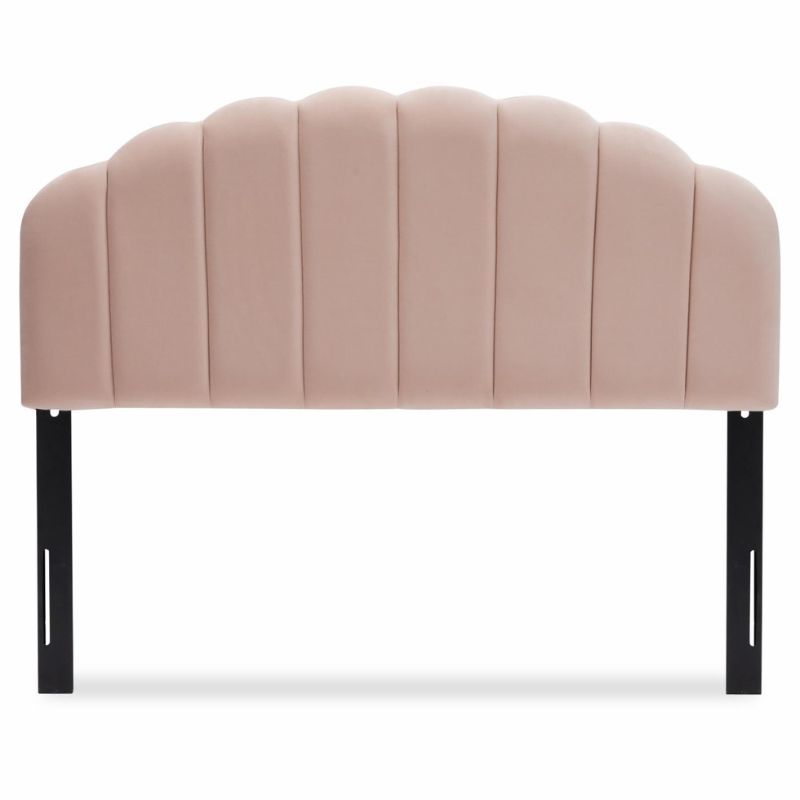 1. Velvet Tufted Scallop Headboard by Drew Barrymore
RRP: From $464.99
Want to hop on the 70s-inspired interior design trend? Incorporate some velvet in your space. Wooden bed frames are cool, but why not add some color to your room with Drew Barrymore's velvet tufted headboard? Under this velvet fabric and scalloped design is solid pine wood which, according to reviews, is super sturdy and durable. You can snag one in a pretty soft pink color or navy blue. And whether you're shopping for a full-sized bed or California King, this headboard is available in both.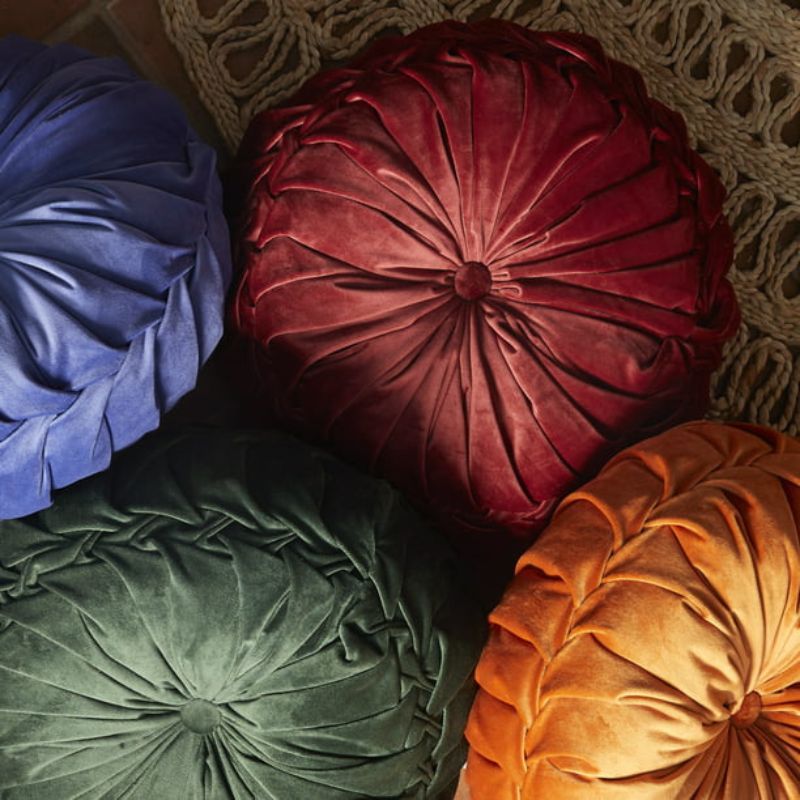 2. Round Pleated Velvet Decorative Pillow by Drew Barrymore
RRP: $24
How cute is this round pleated decorative pillow? Its soft velvet material and warm colors will add texture and coziness to your sofa or bed. And based on reviews, this accent pillow looks way more expensive than its $24 price tag.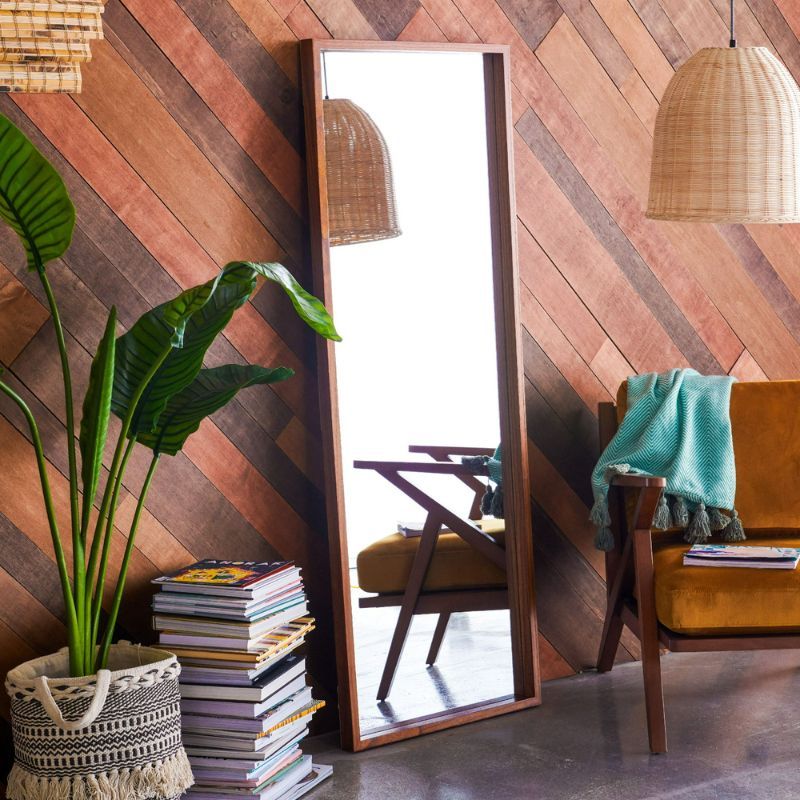 3. 24″ x 65″ Brown Rectangle Wood Leaner Mirror
RRP: $145.78
No more angling and propping your phone up to check your outfit. Drew Barrymore's full-body mirror is beautifully constructed, durable, and a Walmart favorite. Having a full-body mirror is always great because you can check your outfit from head to toe. You can lay it against your wall or hang it with the attached metal hangers. This would look great in a Japandi-style bedroom with its minimalist design and earthy brown hues.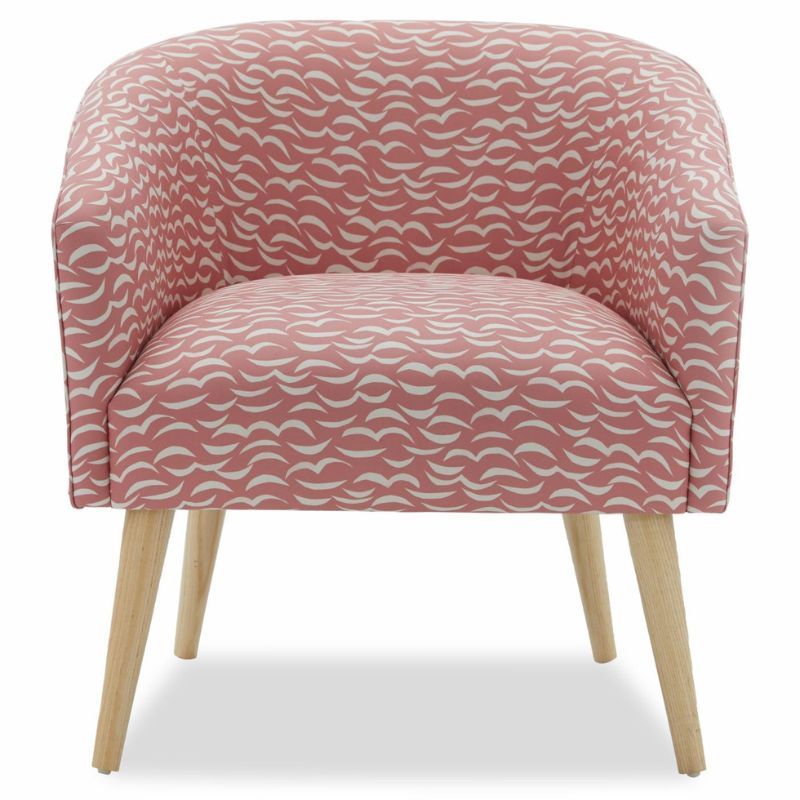 4. Crescent Moon Barrel Accent Chair
RRP: $586.99
We love this moon-printed armchair that's pretty in pink and has a mixed material of cotton and linen. This accent chair will go perfectly alongside a neutral-colored sofa or in a vibrant, colorful room if maximalism is more your vibe. Plus, this abstract print is perfectly on trend, just look at our guide to this year's most coveted living room trends.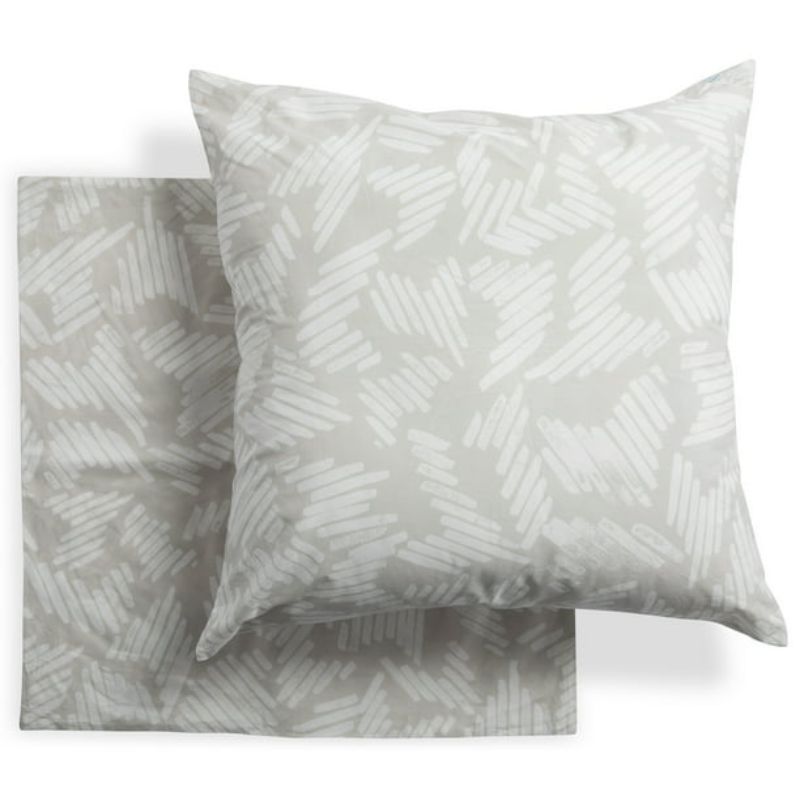 5. Drew Barrymore Flower Vintage Soft Watercolor Geo Stripe Sham Pair
RRP: From $14.99
With a soft gray or black color option and an etched design, These cotton shams are the perfect mix between minimal and bold. These shams are 100% cotton and 95% feathers, making a soft and comfy bedding accessory.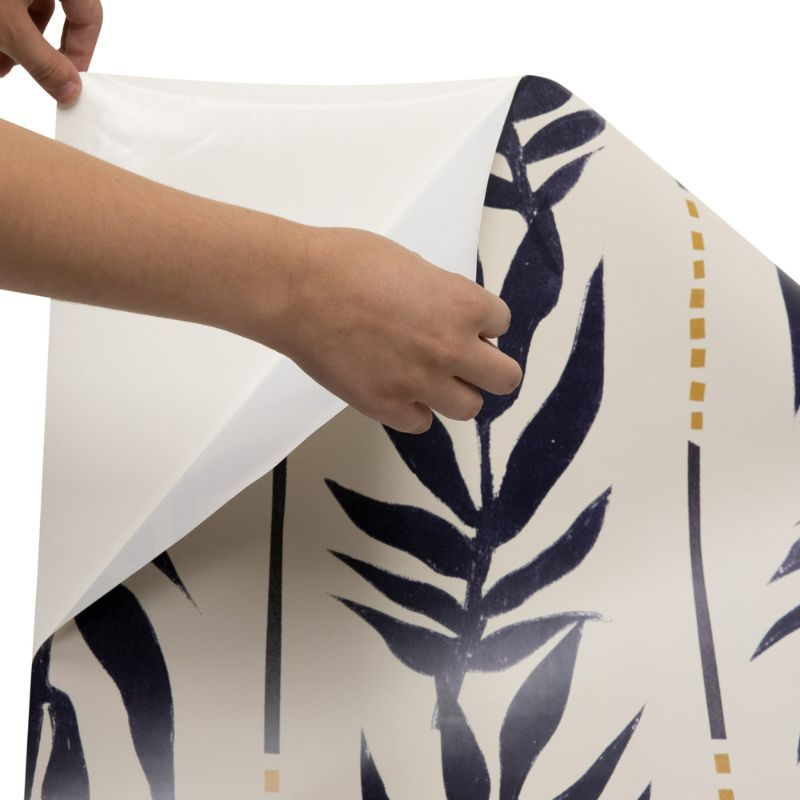 6. Flower Home Navy Vintage Palm Peel and Stick Wallpaper
RRP: $35
Okay, so it's not furniture, but we thought these deserved an honorary mention. Whether you're looking for a renter-friendly way to cover those bare walls or spruce up your at-home office space with an accent wall, this peel-and-stick wallpaper is perfect for both. Its cream base and navy botanical design will complement any furniture color scheme and fit the bedroom trends of 2023 with its tropical-like accents. And when it's time to take it down, your walls be clean with no stickiness and damage-free.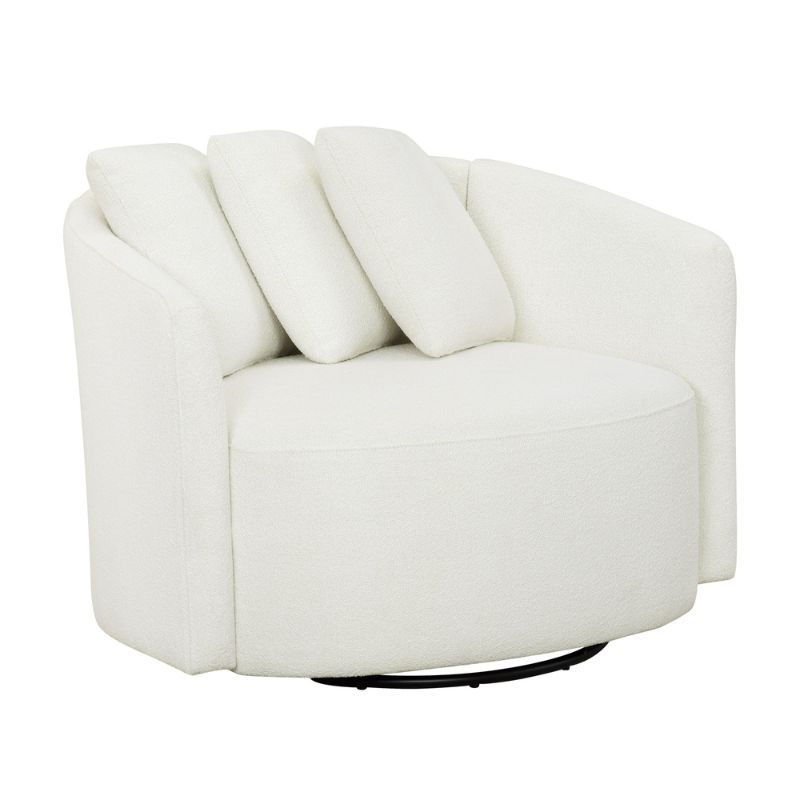 7. Beautiful Drew Chair by Drew Barrymore
RRP: $298
Drew Barrymore didn't disappoint with this trendy boucle swivel accent chair. It's one of her standout pieces and in the short space of us writing this article it went out of stock – but we decided to include it as stock is generally replenished quickly, and we reckon it will be back soon.
Boucle is one of the most desirable sofa trends in 2023 and often can cost a pretty penny. But at a reasonable price of $298, you can add this comfy and highly desirable chair to your living room or reading nook. And the chair comes with three matching accent pillows, so you won't have to buy any separately. 
What is Drew Barrymore's appliance line?
Drew Barrymore's appliance line, Beautiful, is another Walmart exclusive that features gorgeous, eclectic countertop kitchenware in pretty, subdued colors. So no more hiding your bulky and boring colored blender or air fryer. From a white matte microwave with a bronzed handle to a refreshing lavender-colored blender, Barrymore gives us sleek design cookware and gadgets so aesthetically pleasing that you'll want to keep them on display. Shop it on Walmart.