Article content
The cost of new home construction in the Windsor area remained unchanged in December for the third consecutive month, but the average cost at the end of 2022 was 6.3 per cent higher compared to the previous December.
Article content
That's the fifth largest year-over-year increase in Canada in what was a cooling market for home builders.
Article content
"It was anticipated at the end of last year that the meteoric rise in prices was at an end," said Windsor Essex Home Builders' Association vice president Brent Klundert.
"I think our market has been a little more resilient in holding its prices than elsewhere because of all the economic activity going on."
There's a lot of hesitation in the market right now
Calgary had the largest increase of 13.2 per cent compared to December 2021 followed by Quebec City (6.8), Sudbury (6.7) and Ottawa-Gatineau (6.6).
The London CMA experienced a .3 per cent decrease in December compared to November and has dropped .7 per cent in the last three months.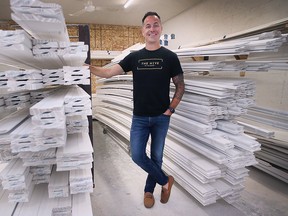 The national average cost increase was 3.9 per cent.
Article content
Statistics Canada uses the average home price in a market in December 2016 as its base measuring point of 100 and gauges percentage increases from that month.
Windsor has remained at 147.8 since September while London is at 147.1.
"There's a lot of hesitation in the market right now," Klundert said.
"A lot of people are circling, but they're not yet pulling the trigger on signing contracts. They're trying to time the bottoming out of the market. They also may have a home to sell before moving up the ladder."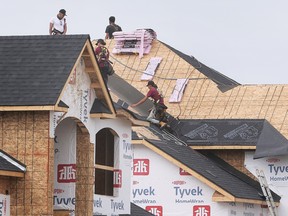 One factor welcomed by both builders and buyers is the price of softwood lumber is declining. Since peaking in March 2022, Statistics Canada reports softwood lumber prices had fallen 57.3 per cent by the end of the year.
Article content
"On one of our 2,500-square-foot, two-storey homes our lumber package was $75,000 at peak prices," Klundert said. "With the costs coming down, the package is $52-$53,000.
"Wood costs have stabilized with the U.S. home market cooling down."
Klundert said the number of homes built in the area in 2022 was relatively close or down slightly compare to 2021.
He expects the local market to rebound by spring or summer and that Windsor area will recover more quickly than the rest of the country because of the major investments taking place.
"From what I hear the numbers are going to more positive for this month," Klundert said. "We're having better action than in December."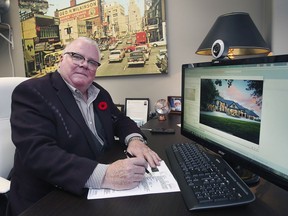 Manor Realty general manager Rob Agnew isn't surprised to see new home construction prices firming up locally and agrees with Klundert's optimistic outlook for 2023.
Article content
"We have definitely bottomed out there's no question of that based on the daily activity we're seeing," Agnew said.
"We're seeing the resale market stabilize too. It's building slowly, but buyers are coming back into the market."
Agnew added that interest from investors from outside the area has also proven resilient.
There's an appetite for new condos, townhouses, duplexes and apartment buildings.
"It hasn't slowed down too much," Agnew said. "People we're seeing from Toronto and other areas still look at these prices a great deal."
Interest rates slow pace of new-home construction in July Author of the article:

Province announces protections for new home purchasers

Ontario target for new homes in Windsor 'impossible' to meet, say builders
Agnew said interest still tilts more towards investors in new residences from outside the Windsor area, but there is still a market of those seeking to move here to live. He expects that market to increase significantly over the next 12 to 18 months as the billions in investments are translated into jobs.
"I think we're in a short pause," Agnew said.
"If I was a builder today, I'd just be patient. There's going to be a real demand for new homes."
[email protected]
twitter.com/winstarwaddell