PSA: H&M Home Furniture and Lamps are coming to the US! And, for an editor who lives in the UK, I am stoked for you guys. H&M prides itself on providing Scandi-chic styles at affordable prices so you can decorate an apartment that looks luxe (but doesn't blow your budget).
The full furniture collection will be available online on August 24th, but you know what they say. It's not what you know, it's who you know. Real Homes has been given a sneak peek of some of the pieces you'll be able to shop in less than three weeks. Thank goodness, because I can only imagine the FOMO y'all have had for five years seeing the European market get their hands on fashion-forward fineness.
Evelina Söderberg-Kravaev, head of design & creativity at H&M Home, explained in a statement that each piece has been carefully designed to fit and express diversity in style, allowing you to create a personal space. "We are very excited to see our American customers explore this side of our assortment," she adds.
Wanna know more and what you can expect to fill your cart with? Keep reading.
What can we expect in the H&M Home Furniture and Lamps launch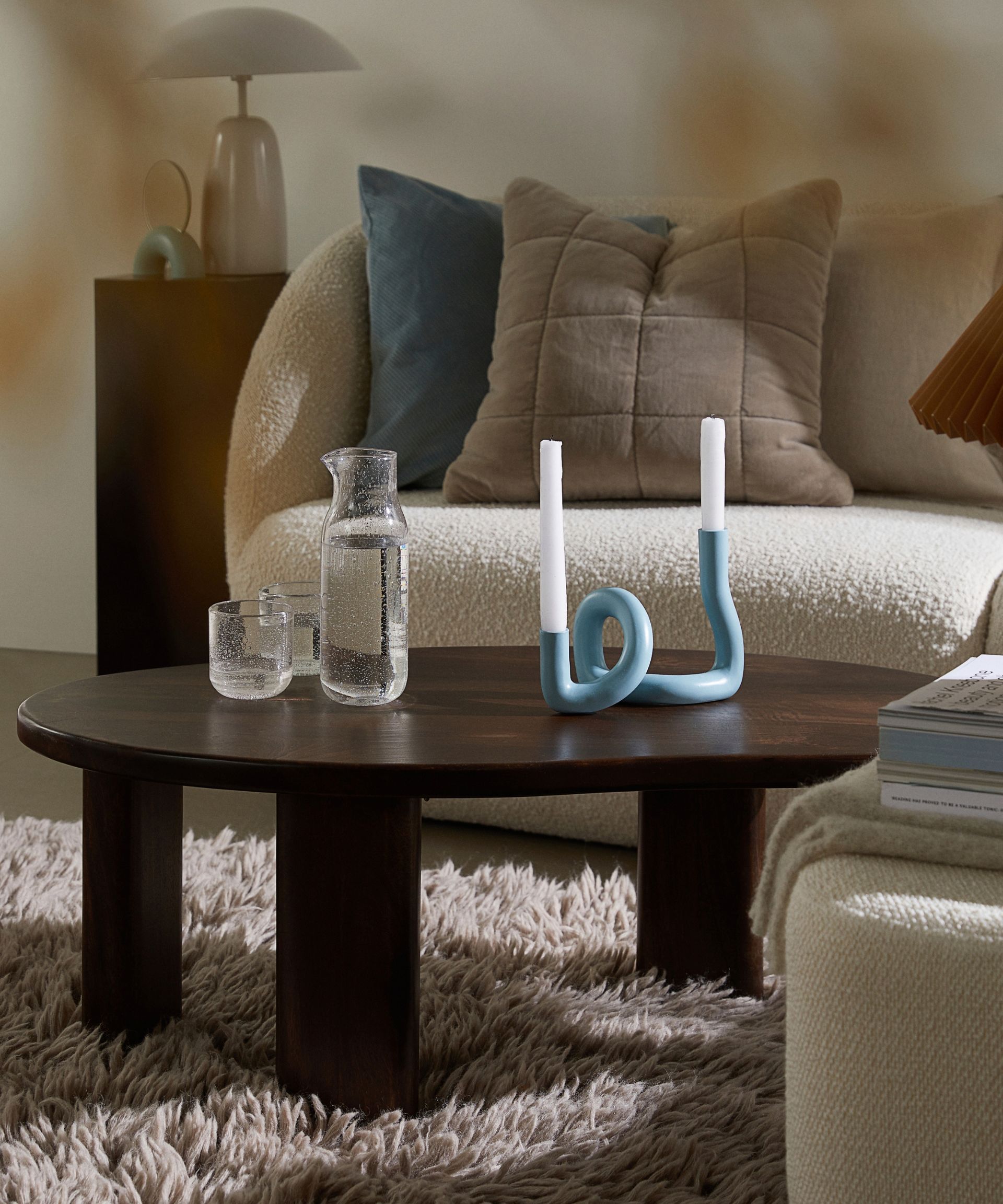 Mango wood side tables, coffee tables, chic seats, lacquered lamps, and asymmetrical mirrors — there's something that'll cater to everyone in the new H&M release.
If you're a modern minimal muse, you're sure to appreciate the metallic, steel, and monochrome pieces. But, for those eco-warriors and boho babes, you'll stan the organic shapes that are made of FSC-certified wood, straw, and rattan. Honestly — it's almost like Mother Nature collabed on this edit.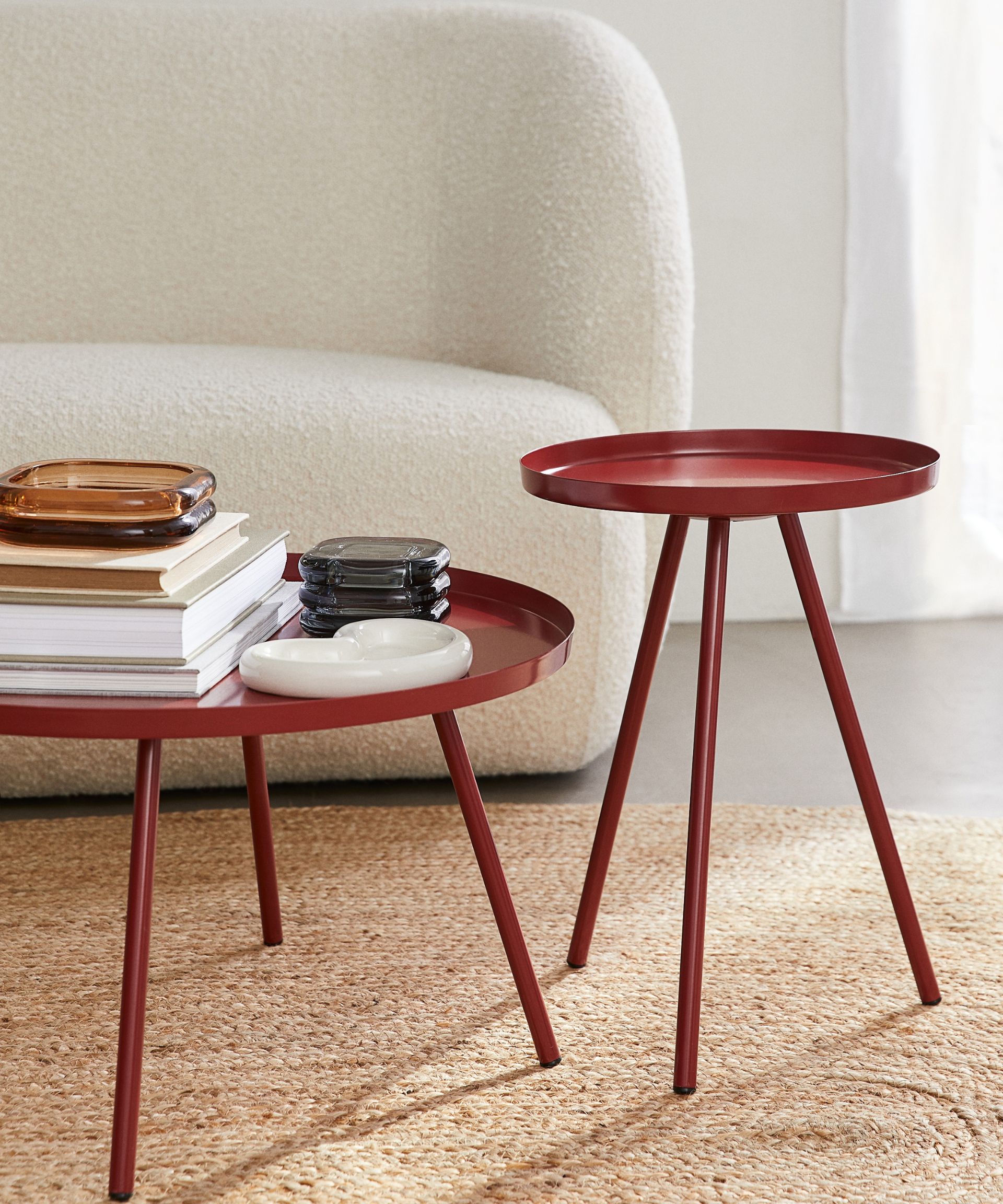 In the market for a statement piece that's made to stand out? As well as the aforementioned classics, be prepared for new products in on-trend colors and
with playful details and silhouettes.
Even if you have an eclectic style that doesn't quite fit in any of these boxes, the huns at H&M have mixed things up a li'l with mixed materials. Personally, I've got my eye on a wooden bench with steel deets.
All-in-all, one thing that all of these multifunctional pieces have in common is that they're made to last and built to stand the test of time, whatever trends pop up this year.
Shop while you wait for the drop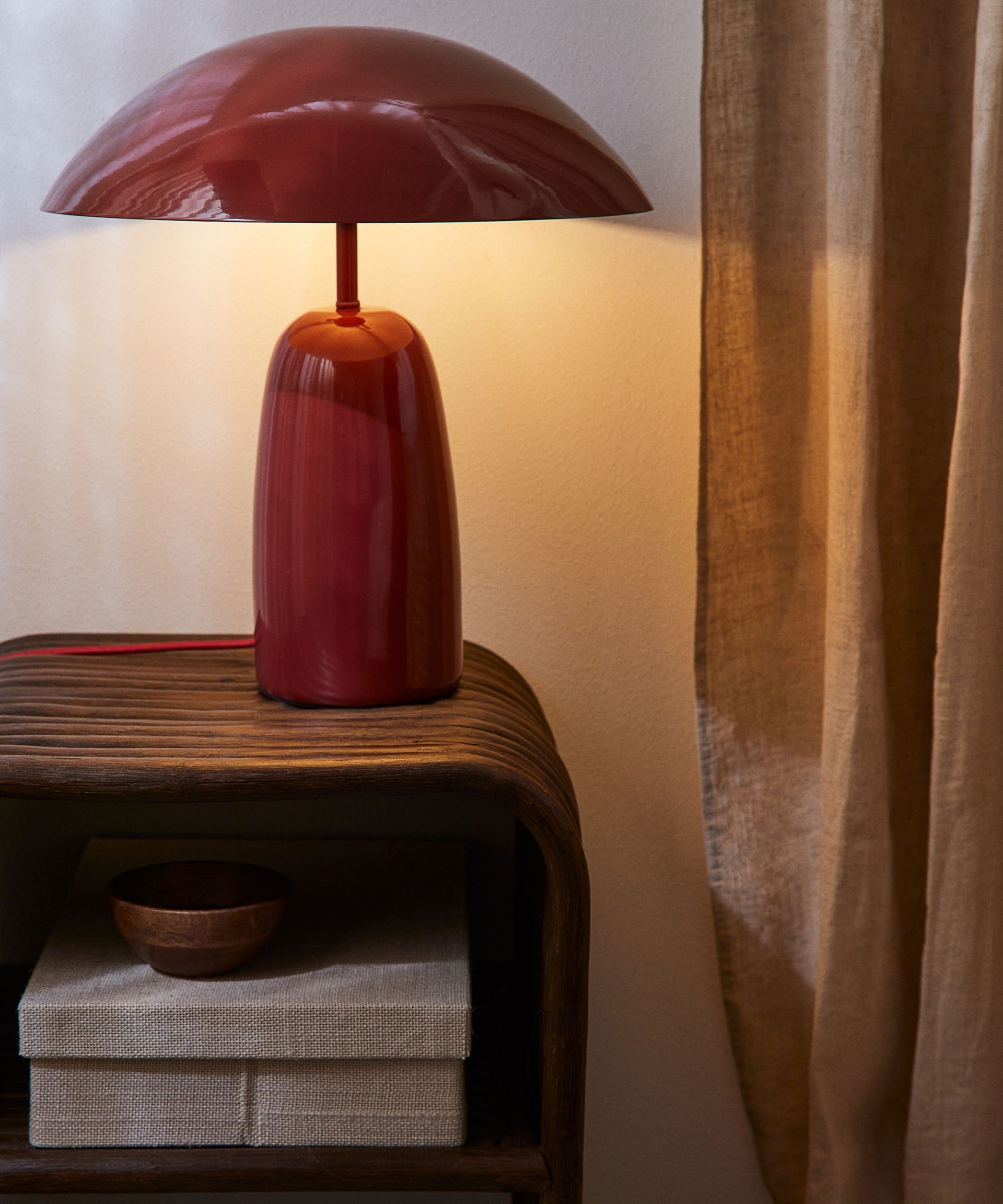 We've already clocked some of the homeware and accessories in the campaign shots, so you can get a headstart on shopping pieces that'll match the new looks.