Frédéric Aubé launched Cozey in June 2020
Reviews and recommendations are unbiased and products are independently selected. Postmedia may earn an affiliate commission from purchases made through links on this page.
Article content
Frédéric Aubé launched Canadian furniture brand Cozey in June 2020, in the middle of the pandemic. He was a university student at McGill University, in Montreal, at the time (where he earned honours in economics and finance), spending hours helping his friends move big sofas through tight stairwells and doorways and going through the pain of helping them reassemble furniture.
Article content
He noticed a gap in the market, sofa-wise, and decided to create something "better and simpler" than what he saw, says Aubé. A sofa-in-a-box that was elegant, convenient and affordable and could be shipped to your door in a few days and assembled tool free.
Article content
"Cozey was a university project with one hypothesis: do other people have the same problems with sofas I have, and can I solve them with what I have in mind? I was either going back to school after my bachelor's degree, or I was creating my own job. Three years later, I still haven't gone back to school," he says.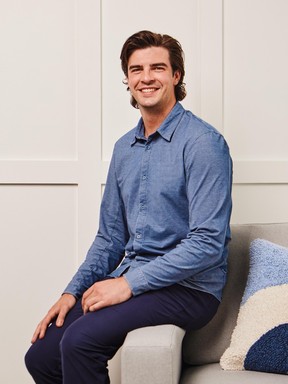 Building a solid team
Aubé says he has a very long-term vision for Cozey and chose to build a team of people with tons of experience. Their sourcing officer has more than 30 years of experience in Asia, their chief operating officer has 20 years of experience in various operational and financial leadership roles, and their vice president of product development has scaled many furniture companies in the past.
Article content
"We are combining this with a young marketing team who are willing to take risks and try new things, which is really exciting," he says.
Supply chain hurdles
Launching in the middle of the pandemic meant international supply chains were a total mess, says Aubé.
"I launched Cozey with a container import price of US$3,000. Eighteen months later, I was paying US$25,000 for the same container, and it was taking double the time to get here. It was really tough on profitability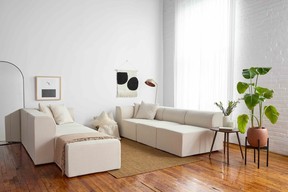 and cash flow during that time," he says.
People have made it worth it
They've been fortunate because their customers have loved talking about their experience with Cozey, says Aubé.
Most of their sales are from word of mouth, he says. They focus heavily on offering their customers a great experience, and as a result, their customers are their biggest marketing channel.
Article content
Aubé says he called their first 1,000 customers to ask them about their experience with Cozey and what they liked and didn't.
"I'm sure most thought it was a creepy thing to do, but I learned a lot, and we made 13 changes to the product in the first six months. We still update our products regularly from the feedback we get," he says.
When people spend a "full paycheck" with you, they'll tell you honestly what they think, says Aubé.
"I still read most of the support emails we get even though we have a team of a dozen wonderful Customer Happiness Specialists. We update our website every week with new features and are always trying to improve to offer a seven-star experience," he says.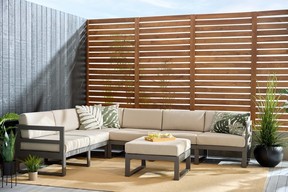 Expanding their offering
This year, they're expanding their furniture offering to include other living room pieces.
Article content
"We have a very exciting product pipeline for the remainder of the year—from washable rugs, to shelving, to accent chairs—and some value-adding projects that will enhance the customer experience," he says.
They're also expanding into the United States. Aubé says they're rapidly growing, so it's important they get their infrastructure right.
Dreaming big
Cozey started as a university project —"to create one, simple sofa"— but they're now on a journey to become the "world's best furniture company," says Aubé.
"I have always focused on the customer and how to create the best possible experience. Now we just have to keep building on this experience, develop products for the entire home and serve customers across the world, and we'll get there."
The Home Front: Design experts offer advice to elevate your outdoor living areas

Sold (Bought): What does $7.8M buy in downtown Vancouver?