Mark Rose on the trouble with price discovery, the future of cities and why the worst may be behind us
Article content
Some segments of the commercial real estate market have been under pressure amid rising interest rates and the rise of work from home. But Mark Rose, the chief executive and chairman of full-service commercial real estate firm Avison Young Canada Inc., is feeling optimistic these days. Rose spoke to the Financial Post's Shantaé Campbell about the trouble with price discovery, the future of cities and why the worst may be behind us. This interview has been edited and condensed for space and clarity. 
Article content
FP: The pandemic has hit office occupancy rates, but you have said you see signs of a turnaround. What is making you optimistic about office real estate right now?
Article content
MR: Well, there's a few things. One, there is the experience of other cycles. There's the experience of what occupancy looked like before the pandemic. We thought that we had full occupancy but really the actual space being used was about 40 to 50 per cent of maximum. Second, there's no doubt that over the last three years since COVID, that for many reasons, whether it be child care, care of a parent or just the commute, folks have stayed home a bit more. But what we are seeing in our data and our vitality index is that more people are coming back into downtowns. The conversation has shifted from, 'Well, we want people back' to the one we're having now, which is 'When can we bring them back?'

FP: Despite that optimism, there are going to be distressed assets. What are the specific challenges and opportunities for investors in these buildings and how can repositioning, renovations, or adaptive reuse conversions add value to these properties?
Article content
MR: I think that Canada has a leg up on other countries, but the themes are still the same. If you are a well-situated asset that has high-grade finishes and that has thought about its impact on social value and the environment, you stand a better chance of drawing current demand. And those buildings are driving costs.
The B-class buildings and the C-class buildings that are of the size to get involved in adaptive reuse or conversions and in some cases, teardowns — that's a natural and healthy part of a cycle. And in this cycle, if you have an office building that can't compete, you're going to have to do something. We've even seen (around the world) a range of investors, from small cap to large cap, hand buildings back to lenders. It's just a natural consequence: If you didn't invest in your building, you'll have some decisions to make now.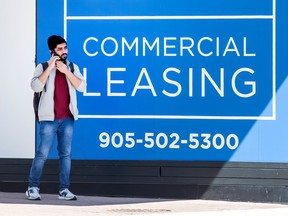 FP: How are high inflation and rising interest rates affecting different types of real estate investments, such as office, industrial and residential? Are some subsectors better positioned to weather the storm?
MR: I'll break that down into two issues. What are interest rates and inflation doing? Well, those two are affecting everything. Then you have to ask from province to province, city to city, what's going on with what product type. Well, the grocery anchored retail centre is actually doing quite well. Regional malls are still figuring things out, and that's everywhere. Industrial has slowed down but it was so white hot — same thing with multi-family. Offices obviously have more fundamental challenges but are in the process of working them out.
Article content
Without understanding where inflation is going or what central banks are doing about interest rates subject to changes in inflation, it is very, very difficult for buyers and sellers to agree on a price. So the quite important but somewhat overused term of price discovery actually is the issue. In Canada, the banks have a hard time both buying and lending to buyers because they can't assess exactly the value of the asset.
What all of us are looking forward to is the day that the Canadian central bank, the U.S. central bank, the U.K., the European and Asian central banks all say no more interest rate increases. At that point, it's a matter of math — and everybody can underwrite assets. It's at that point where velocity comes back. It's at that point where the smartest investors who've been doing their homework can come in and take advantage of the discrepancy on pricing. The issue at the moment is that you simply don't know where interest rates are going, so you just can't possibly settle on buyer versus vendor expectations. Again, this too shall pass — probably sooner rather than later at this point.
Article content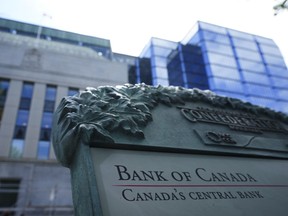 FP: How do you expect the relationship between the public sector and the commercial real estate industry to evolve, especially in terms of funding for green retrofits and development?
MR: The public sector has a major role to play in the topic of place. I would say over the last couple of decades, we lost a little bit of our vision for culture and heritage. We clearly have a financial issue at the moment with banks really unwilling to lend for real estate as we sit at the bottom of the cycle. But we're also looking at what is the real definition of place?
The places and spaces that we work in and we live in — what are they supposed to look like? Where are you supposed to remind yourself that there are assets and physical structures that represent our heritage at the same time that we're equally looking at what is a better building or a better asset for the environment? And these are discussions that the private sector cannot do on their own. More importantly, it's better if there's a communication and dialogue and public-private partnership to light the match for this sort of development, this sort of change.
Article content
I firmly believe that part of the recovery of the office sector, but more importantly the recovery of cities, requires public-private partnership.
Foreign homebuyer ban discouraging investing in Canada

Downtown office vacancy rates showing signs of improvement

Real estate industry watching sale of Vancouver office towers
FP: What lessons have you learned from past cycles that could be relevant for investors during the current downturn and recovery phase?
MR: Drive the emotion out of it. You can feel bad while you're at the bottom of a cycle for obvious reasons — there's a loss of value, there is frustration in getting things done. But there is opportunity and staying even emotionally allows you to see what's going on quite clearly. Let the numbers have their day here because they will help you to tell stories. And the story is simply that we are at a cyclical bottom — but that will lead us back to a cyclical peak. If you can take that step back, take a deep breath and analyze what's going on. There's nothing but opportunity coming right now.
• Email: [email protected]